Educational Psychologist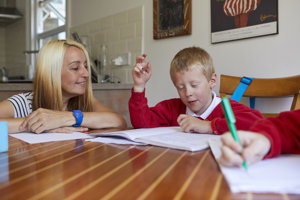 If you feel your child needs further support in school, you can request the involvement of an Educational Psychologist. An Educational Psychologist works within the local authority in partnership with families, schools and other professional to determine the needs of a child and what services need to be put in place to help improve a child's experiences of learning. The Educational Psychologist will assess your child by some or all of the following means:
Talking with your child's current or previous teachers
Talking to you
Observing your child in the classroom
Analysing your child's work
Talking with the child
Considering their emotional and social development and behaviour
The Educational Psychologist will then provide advice to school staff and head teachers on how best to support your child, provide training where necessary and help the school to communicate with you about your child's needs at school. They do not draw up or implement school plans.
How Do I Request an Educational Psychologist's Involvement?
In the first instance, you should raise any questions with the class teacher, SENCO or head Teacher of the school. Alternatively you can contact the Local Offer Customer Services on 0300 500 80 80. Your child's situation will then be discussed in the termly Springboard meeting. All schools, including Academies, in Nottinghamshire have a linked Educational Psychologist. It is useful for the school and yourselves to complete a pupil profile which will highlight your child's needs.
Further Reading
What's Their Role?: A brief breakdown of the role of an Educational Psychologist on Enquire.Org
Notts Help Yourself: Information on the SEND Local Offer
---
< Back to: Support in Schools