Education Health Care Plans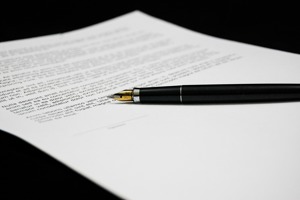 An Education Health Care (EHC) Plan is the document which replaces Statements of SEN and Learning Difficulties Assessments for children and young people with special educational needs.  EHC plans make it easier to access joined-up services across health, social care and education.
An EHC plan can only be issued after a child or young person has gone through the process of EHC needs assessment. At the end of that process, the local authority has to make a decision, either to issue an EHC Plan or not.
If the LA refuses to issue an EHC plan, the parent/young person must be informed of the reasons and that they have the right to appeal to the Special Educational Needs and Disability Tribunal.
If the decision is to issue an EHC plan, the LA must first issue a draft EHC plan for the parents or young person to consider. Only at this stage will parents/young person be asked to name the type of school/college they want e.g. mainstream or special school and the individual school/college they want to have named in the EHC plan.
The LA will then consult with that school/college about being named in the EHC plan.
Who Can Request an EHC Needs Assessment?
A request for an EHC needs assessment can be made by either the parents or the school. To make the process as smooth as possible, however, it is recommended that the parents and the school make the request together.
Ask Us Nottinghamshire
If you have any questions about EHCP process, please contact Ask Us Nottinghamshire on 0115 804 1740 or by emailing enquires@askusnotts.org.uk.
Further Reading
Notts Help Yourself: For more information on EHC Needs Assessments 
IPSEA: Independent Parental Special Education Advise for more information on EHCPs
---
< Back to: Support in Schools